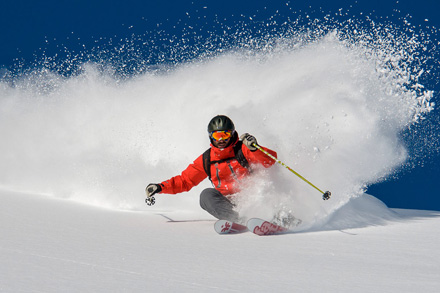 At University Prospects we have 2 goals for each client we serve. The first is to help them get a great education and the second is to help them obtain an athletic scholarship in order to help pay for it. We've been asisting student-athletes and their familes in navigating the skiing recruitment system since 1999. As the skiing recruitment system has become more and more complicated (as everything else has it seems) more families have found that University Prospects has become an indispensible part of their team.
While skiing, as a scholarship sport, encompasses fewer institutions than many other sports the opportunities are still there.
Our program helps you to discover your needs in a skiing program and school that will be the best "fit" for you both athletically and academically. We stay in touch with coaches across North America and are constantly looking to fill their specific needs for any combination of skills and academics that they may have. When we find something that matches everyone wins. The truth is that, except for the incredibly talented who generate their own "buzz" everyone else needs to be promoted and matched in the way we do it to make for an optimal experience.
If you are a skier of any skill at all then you know about hard work and focus. The skiing recruitment system is no different except that you can have us focus on the sometimes-confusing details and do the rest of the hard work.........while you and your family focus on making the right choice. Want to take the first step? Then visit our Prospect evaluation page by clicking on the "Let's Get Started" tab at the top of the page or on the banner below.