If you are looking for one of the many available skiing scholarships - University Prospects is ready to help you. University Prospects excels at giving our clients the opportunity to compete in the sport they love at the highest level while obtaining a quality education. We do this by helping student athletes get the exposure they need to secure athletic scholarships to colleges and universities that meet their highest expectations.
Since 2001 University Prospects has arranged numerous skiing scholarships. We also want to increase your chances of securing scholarship assistance to schools that offer athletic and academic assistance. Let us give you the guidance and support you need to achieve your goals!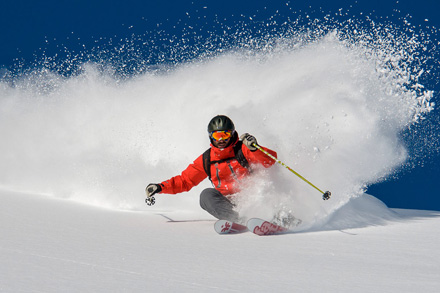 If you like skiing and have a talent for it, you may want to consider applying for a skiing scholarship through University Prospects. A Skiing scholarship is a great chance to continue skiing while getting a great education at a price you would never have thought possible.
A university skiing scholarship can be the high point of your time as a skier. But a skiing scholarship can also be a springboard even higher levels of competition after you graduate.
Applying for a skiing scholarship requires commitment, abilities and hard work. If you are a talented skier and have these qualities then University Prospects can help you find a university skiing scholarship.
If you've ever thought about skiing scholarship - think about University Prospects! Feel free to contact us for more information and let Universityprospects.com help you with your skiing scholarship search.